Express Savings Feature

---
Looking for a way to build your savings quickly? Look no more, with our Express Savings feature you will reach your goals even faster by rounding up your debit card purchases and depositing the rounded amount in to your Silver Savings or Christmas Club automatically.
Silver Savings

---
We offer a savings account with a low minimum deposit requirement.
$100 required to open
No service charge if daily balance of $100 is maintained
3 free withdrawals allowed per quarter
Interest bearing account
Christmas Club

---
We offer an amazing Christmas club account for the holidays. You can request an amount to transfer into your Christmas club account automatically from any of your other Commercial Bank accounts a little at a time or you may deposit funds at your leisure. Checks for these accounts are normally disbursed in November.
$5 required to open
Interest bearing account
Service Fee of $10 if the account is closed early
Liquid Certificates of Deposit (CDs)

---
We offer a liquid CD with a minimum deposit requirement. With this type of a CD you can withdraw funds once per quarter without a penalty or fee.
$2,500 minimum to open and earn interest
One free withdrawal per quarter, $50 fee for each additional withdrawal
Unlimited number of deposits allowed (minimum of $500 per deposit)
Interest Paid on a competitive tier
Certificates of Deposit (CDs)

---
Do you have money saved that you are not planning or using immediately? An investment into a CD might be the best option for you.
A certificate of deposit is a time deposit that is similar to a savings account in the sense that it is risk-free and insured by the FDIC.  It has a specific, fixed-term and a fixed interest rate, and is intended to be held until maturity, at which time the money can be withdrawn with the accrued interest.  There may be a penalty for early withdrawal.
You can have the interest earned by the CD deposited into another account held at Commercial Bank, mail to you as a check, or reinvested into the CD to earn even more interest.
Most CDs can even be set to automatically renew at the end of the term.
$1,000 required to open. Certificates of deposit are perfect for those looking to earn a higher interest than normal savings accounts on money they do not need to touch for a set amount of time. We offer these with various terms (32 days to 60 months) and competitive interest rates. Contact a CSR at your local office for more information.
Individual Retirement Accounts(IRAs)

---
Traditional IRAs
Available to everyone with reportable income.  The contributions may be tax deductible.  Funds can be used to purchase a variety of investments.  Withdrawals may begin at age 59 ½ and are mandatory by 72.  The funds withdrawn (including principle contributions) before 59 ½ are subject to 10% penalty (subject to exception).
Roth IRAs
Contributions are allowed based on MAGI and filing status, nor are not tax deductible.  All earnings are 100% tax free if rules and regulations are followed.  Principle contributions can be withdrawn when the owner turns 59 ½ and the account has been open for 5 years without penalty.  There is no mandatory distribution age.
All IRA's require a $1,000 minimum deposit to open. We offer IRAs with various terms (32 days to 60 months) and competitive interest rates. Contact a CSR at your local office for more information.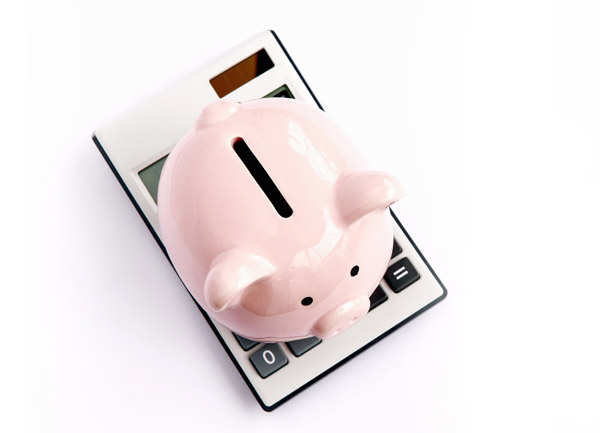 Start planning today!
How much do I need for a rainy day, retirement, my child's education, a dream vacation.
Calculate how much you will need for those special times.
Get Started!